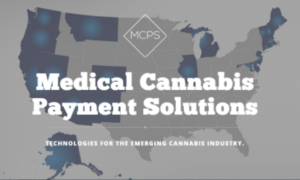 REFG fully launched its payment system services to the entire industry
Technology is fully FinCEN-compliant
Bitcoin payments are on the horizon with Green
Medical Cannabis Payment Solutions (OTC: REFG) seeks to provide end-to-end management for medicinal marijuana operations. The company serves the medical cannabis and banking industries through state-of-the-art comprehensive card processing operations, and it has now fully launched its payment system services to the entire legal cannabis industry. The company previously worked only with targeted industry establishments, but its platform is now available to all state-sanctioned establishments in the U.S. and abroad. The company is the first of its kind, empowering cannabis businesses with an advanced client management system that tracks both sales and tax collection. REFG has solved the problem of banking and cashless payments within the cannabis industry.
The company offers electronic payment and e-commerce features that allow businesses direct and immediate access to funds. One of the advantages of using REFG's top-tier digital payment processing system, Green, is its compliancy with FinCEN. The system tracks sales and tax collection while providing businesses with an advanced client management system. If a business is called on to prove compliance with financial regulations within the cannabis industry, the company cooperates with authorities and defends the client's interests.
In addition, Green provides cannabis retailers and consumers with payment options other than cash. Consumers can purchase items using U.S. currency, and they will soon be allowed to pay with bitcoin. In November 2017, REFG announced that integration with First Bitcoin Capital's Weed Coin cryptocurrency and StateSourced's medical cannabis payment gateway services will soon enable cryptocurrency payments. This will increase the ease of payment and cash handling in the cannabis industry and will allow consumers to overcome many regulatory obstacles.
With growing trends toward widespread legalization, both in the U.S. and abroad, REFG is strategically positioned for growth as the only company on the market that's currently offering a completely integrated payment processing system tailored to the cannabis industry.
For more information, visit the company's website at www.MedicalCannabisPaymentSolutions.com
Let us hear your thoughts: Medical Cannabis Payment Solutions Message Board
About QualityStocks
QualityStocks is committed to connecting subscribers with companies that have huge potential to succeed in the short and long-term future. It is part of our mission statement to help the investment community discover emerging companies that offer excellent growth potential. We offer several ways for investors to learn more about investing in these companies as well as find and evaluate them.
QualityStocks (QS)
Scottsdale, Arizona
www.QualityStocks.com
480.374.1336 Office
Editor@QualityStocks.com
Please see full terms of use and disclaimers on the QualityStocks website applicable to all content provided by QS, wherever published or re-republished: http://www.qualitystocks.net/disclaimer.php