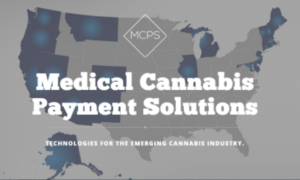 State-sanctioned cannabis businesses forced into cash-only operations due to federal conundrum
Medical Cannabis Payment Solutions has alternative for cannabis banking that solves cash handling issues
Company's proprietary system breaks logjam and provides businesses with competitive advantages
As the scientific evidence of the medical efficacy of marijuana has mounted, multiple states have begun to legalize its use. Ignoring antiquated federal strictures, 29 states now permit medicinal use, with eight states allowing recreational use, and more states are expected to expand legalization this coming year. The acceptance of marijuana throughout the nation has spawned a multi-billion dollar industry, yet it has also created a continuing conundrum for businesses engaged in marijuana transactions. These businesses are legal, yet are unable to open or maintain a bank account. Since the federal government still regards marijuana as an illegal drug, it has created an all-cash nightmare for the cannabis industry. Banks are regulated by the federal government and most won't touch cannabis cash. A multi-billion dollar cash business invites headaches and trouble. Tax collection, payroll problems, bill payment, assaults and armed robbery all plague an industry that's expected to exceed $37 billion in the U.S. by 2024. No other industry of this size suffers through such operational and logistical nightmares.
To solve these complex issues, Medical Cannabis Payment Solutions (OTC: REFG) has created the first purpose-built solution to cannabis banking that solves cash handling issues, offers electronic payment and e-commerce features and gives marijuana businesses immediate access to funds while keeping them in compliance with all federal (FinCEN) laws to combat domestic and international money laundering, terrorist financing and other financial crimes. Not only compliant, REFG's end-to-end payment processing solution finally provides cannabis customers and retailers with high-function payment options other than cash.
REFG's proprietary Green closed-loop merchant processing system is the first operation of its kind geared to the legal cannabis industry. Not a prepaid or gift card, it is one of the first and only comprehensive card processing operations to break the operational and logistical logjam caused by cash-only transactions in state-sanctioned marijuana businesses. The debit card from Medical Cannabis Payment Solutions can only be used for payment within a state where marijuana is legal and only for cannabis-related products from state-sanctioned vendors. Businesses using the company's card realize an immediate advantage in reducing risks, meeting regulatory requirements and promoting customer interactions.
By breaking the logjam and providing state-sanctioned marijuana businesses with the first purpose built solution to cannabis banking, including sales tracking and tax collection, Medical Cannabis Payment Solutions is poised to become an indispensable asset to the burgeoning national marijuana industry.
For more information, visit the company's website at www.MedicalCannabisPaymentSolutions.com
Let us hear your thoughts: Medical Cannabis Payment Solutions Message Board
About QualityStocks
QualityStocks is committed to connecting subscribers with companies that have huge potential to succeed in the short and long-term future. It is part of our mission statement to help the investment community discover emerging companies that offer excellent growth potential. We offer several ways for investors to learn more about investing in these companies as well as find and evaluate them.
QualityStocks (QS)
Scottsdale, Arizona
www.QualityStocks.com
480.374.1336 Office
Editor@QualityStocks.com
Please see full terms of use and disclaimers on the QualityStocks website applicable to all content provided by QS, wherever published or re-republished: http://www.qualitystocks.net/disclaimer.php