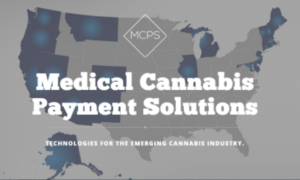 Proprietary payment platform customized for legal cannabis merchants makes it a gateway to the industry for electronic money transactions
CEO Jeremy Roberts says that Green platform takes state-sanctioned cannabis into the 21st century of electronic banking and financial services
Green platform offers ease of cash management to merchants while enabling consumers and patients to purchase electronically, even with cryptocurrency
Medical Cannabis Payment Solutions' (OTC: REFG) Green platform, a top tier digital payment processing system, is designed to bring legalized cannabis and its cash management for licensed merchants and dispensaries into the world of digital financial services.
"What we're launching is the very literal cure for the banking nightmare cannabis establishments face," Jeremy Roberts, CEO of REFG, stated in a news release (http://ibn.fm/8FJlY). "This checks every box, from regulatory compliance, security, affordability, ease of use, integration — you name it, we've responded."
Among its key advantages are the money management system and the simple signup feature for consumers. Not only is it FinCEN-compliant, Green offers both merchants and customers an enticing platform to manage money for sellers and financial services for buyers.
For merchants, it can be integrated with most any existing point-of-sale system. Recurring billing for consumers can be set up, as well as money management features such as payroll. Green also offers ease of digital payments, tracking of customer sales and even internal payments. For consumers, the platform is easy to join for purchasing legalized cannabis products from licensed merchants or dispensaries, even using cryptocurrency, if desired. REFG has partnered with First Bitcoin Capital Corporation to ensure acceptance of virtual currencies (http://ibn.fm/uFKfo).
To create loyalty and drive repeat purchases, REFG can even brand its Green cards with the merchant's name and logo.
For more information, visit the company's website at www.MedicalCannabisPaymentSolutions.com
Let us hear your thoughts: Medical Cannabis Payment Solutions Message Board
About QualityStocks
QualityStocks is committed to connecting subscribers with companies that have huge potential to succeed in the short and long-term future. It is part of our mission statement to help the investment community discover emerging companies that offer excellent growth potential. We offer several ways for investors to learn more about investing in these companies as well as find and evaluate them.
QualityStocks (QS)
Scottsdale, Arizona
www.QualityStocks.com
480.374.1336 Office
Editor@QualityStocks.com
Please see full terms of use and disclaimers on the QualityStocks website applicable to all content provided by QS, wherever published or re-republished: http://www.qualitystocks.net/disclaimer.php