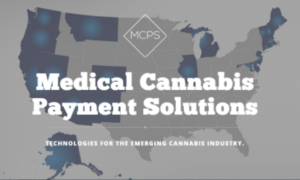 'Green' payment system offers security and regulatory transparency
Expanding legalization efforts mean more opportunity in market that's expected to exceed $31 billion within the next three years
Company working out cryptocurrency alternative to U.S. dollar financing
In late February, a federal judge issued the latest legal finding on the drive to overturn the U.S. government's classification of marijuana as an illegal drug, delivering a ruling that rejected medical marijuana patients' claims that the ban is an unconstitutional violation of their rights (http://ibn.fm/9hESk). The decision, based on a procedural finding that the plaintiffs had not gone through proper procedures with the Drug Enforcement Administration to challenge the ban and likely could not establish a constitutional right to use marijuana, further maintained the legal status quo of the cannabis plant, even as spreading drug availability under states' rights movements continues to waft throughout the United States. Marijuana industry payment processing solution company Medical Cannabis Payment Solutions (OTC: REFG), whose CEO resides in Utah where similar measures are being debated, promotes the financing of cannabis industry transactions in state-legal locations and is optimistic about patient access possibilities elsewhere (http://ibn.fm/14pNO).
"Investors and patients need not panic or worry. This is a marathon, not a sprint," CEO Jeremy Roberts said in an interview following announcement of the company's new dispensary-friendly private-label debit system 'Green' in January, on the same day that U.S. Attorney General Jeff Sessions announced the end of federal protections benefiting marijuana advocates in states where cannabis use is legal (http://ibn.fm/Rp1tn).
Medical Cannabis Payment Solutions' Green system is not a prepaid finance card or a gift card. The debit card "doesn't function like a merchant account, it is one," Roberts said, adding that the high-security transaction card can only be used for payment within a state where marijuana is legal and only for cannabis-related products from state-sanctioned vendors to help patients and businesses break the cash-only logjam hampering the industry. Green was called StateSourced in its previous incarnation, and that name remains fixed on the company's website. However, the Green label denotes both a nod to the marijuana industry and the money flowing between customers and businesses.
"It takes state-sanctioned cannabis from the 19th century and gladly welcomes it to the 21st," Roberts said (http://ibn.fm/uAFJt).
The Green system offers businesses and regulators the ability to track sales and tax collection information from the moment a buyer initiates a transaction at a vendor's establishment and all the way through to the payment of taxes related to the sale. The system is built to handle 60 million transactions a month. Roberts hails his company's approach as a commitment to abiding by the law in a "highly regulated" industry, whereas many other companies would rather avoid the associated headaches than put in the work to meet the federal government's strict guidelines and regulations related to the business opportunities.
"People actually can and are willing to comply with the regulations (the Department of Treasury, the IRS and the Department of Justice) put forth," Roberts said in a videotaped Small Cap Nation interview in February (http://ibn.fm/bELi6).
Medical Cannabis Payment Solutions has also announced plans to include bitcoin payment processing in its platform. That increases its profile in a booming market that's expected to exceed $31 billion within the next three years.
For more information, visit the company's website at www.MedicalCannabisPaymentSolutions.com
Let us hear your thoughts: Medical Cannabis Payment Solutions Message Board
About QualityStocks
QualityStocks is committed to connecting subscribers with companies that have huge potential to succeed in the short and long-term future. It is part of our mission statement to help the investment community discover emerging companies that offer excellent growth potential. We offer several ways for investors to learn more about investing in these companies as well as find and evaluate them.
QualityStocks (QS)
Scottsdale, Arizona
www.QualityStocks.com
480.374.1336 Office
Editor@QualityStocks.com
Please see full terms of use and disclaimers on the QualityStocks website applicable to all content provided by QS, wherever published or re-republished: http://www.qualitystocks.net/disclaimer.php