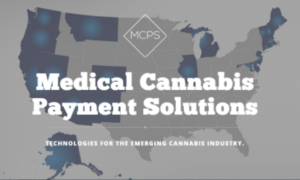 Bringing to market the first and only comprehensive card processing operation of its kind, simple for businesses and clients
Helps cannabis distributors stay in compliance with all federal laws
Empowers businesses with an advanced client management system
Medical Cannabis Payment Solutions (OTC: REFG) provides the industry with fully secure, state-of-the-art financial services that are simple to set up and easy to use. In January, the company launched Green, a platform with full merchant account functionality. Cash-only operations are now a thing of the past. This comprehensive card processing operation allows for online sales, client management, repeat billing and 100 percent secure electronic payments. Still classified as an illegal drug by the federal government, marijuana sales have left legal marijuana distributors in need of financial and banking solutions. Green is the answer.
Green allows marijuana dispensaries to have immediate access to funds while simultaneously keeping them in compliance with all Financial Crimes Enforcement Network (FinCEN) laws. Operating as a cash-only business creates a number of problems. Tracking funds and managing security can be a logistical nightmare. Medical Cannabis Payment Solutions allows businesses to be more accountable with their cash flow and more accurately track sales. It also helps simplify payroll and bills. Businesses can pay expenses straight from their Green accounts.
Medical Cannabis Payment Solutions offers businesses an advanced client management system, relieving the headache that comes with a cash-only operation. Green allows businesses to take payments directly from patients. Branded cards for clients are available so that they will have the businesses' brands with them everywhere they go, fostering customer loyalty. Recurring billing orders can be set up, as well as integrated ecommerce shopping carts for online orders. Green is a total banking solution. Cannabis-related businesses now have top-tier banking solutions that are simple to use.
For more information, visit the company's website at www.REFG.co
Let us hear your thoughts: Medical Cannabis Payment Solutions Message Board
About QualityStocks
QualityStocks is committed to connecting subscribers with companies that have huge potential to succeed in the short and long-term future. It is part of our mission statement to help the investment community discover emerging companies that offer excellent growth potential. We offer several ways for investors to learn more about investing in these companies as well as find and evaluate them.
QualityStocks (QS)
Scottsdale, Arizona
www.QualityStocks.com
480.374.1336 Office
Editor@QualityStocks.com
Please see full terms of use and disclaimers on the QualityStocks website applicable to all content provided by QS, wherever published or re-republished: http://www.qualitystocks.net/disclaimer.php