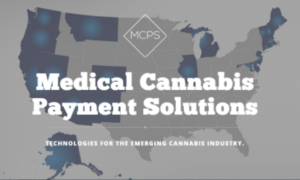 First-tier merchant processing, state-of-the-art system tracks sales and tax collections
StateSourced payment technology offers real-world solutions to industry banking dilemma
Integrated cryptocurrency payment solution offers additional options
An estimated $20.2 billion in legal marijuana retail sales projected by 2021
Medical Cannabis Payment Solutions (OTC: REFG), based in Cheyenne, Wyoming, is a pioneer in the cannabis payment solutions arena with its proprietary merchant processing system. Fully compliant with the federal government's anti-money laundering regulations, the company serves up an alternative payment solution that empowers businesses by tracking sales and tax collection, freeing consumers and retailers from a dependence on cash-only transactions.
Through its subsidiary StateSourced, Medical Cannabis Payment Solutions is bringing to market the first and only first-tier merchant processing system of its kind that answers a vexing question facing anyone involved in the rapidly evolving cannabis industry: How to pay for a product that the federal government still classifies as a Schedule 1 substance under the Controlled Substances Act of 1970? Banks and other financial institutions are loath to get involved in an industry that is mired in fiscal uncertainty and whose products are viewed as illegal under federal law.
Medical Cannabis Payment Solutions and its StateSourced specialized digital payment platform ensures full compliance with all laws affecting the cannabis industry while delivering full-spectrum merchant processing services (http://dtn.fm/Yoj4Y). Medical Cannabis Payment Solutions is able to offer its StateSourced card on a state-by-state basis where the card can be used in purchasing product from a legal, authorized vendor, providing a much-needed option for consumers and businesses alike.
The company has also announced a partnership agreement with First Bitcoin Capital Corporation that will integrate First Bitcoin's $Weed cryptocurrency with StateSourced – offering a tailored solution to the specific needs of the marijuana industry. Through this collaboration, a new platform will be launched to deploy an exchange system utilizing $Weed and other prominent cryptocurrencies such as the well-known bitcoin. Growth in the legalized marijuana industry is thriving, as evidenced in 2016 by the $6.7 billion in gross legal sales between the U.S. and Canada, according to an article in the Las Vegas Sun (http://dtn.fm/r4FpQ). That number is expected to reach $20.2 billion in sales by 2021, according to cannabis research firm Arcview Market Research, the article states.
With some form of marijuana legal in 29 states and the District of Columbia, and a 2017 Gallup Poll showing a record high of 64 percent of Americans supporting the legalization of marijuana for recreational use (http://dtn.fm/RMW6r), there is an increased need for payment solutions such as those offered by Medical Cannabis Payment Solutions.
For more information, visit the company's website at www.MedicalCannabisPaymentSolutions.com
Let us hear your thoughts: Medical Cannabis Payment Solutions Message Board
About QualityStocks
QualityStocks is committed to connecting subscribers with companies that have huge potential to succeed in the short and long-term future. It is part of our mission statement to help the investment community discover emerging companies that offer excellent growth potential. We offer several ways for investors to learn more about investing in these companies as well as find and evaluate them.
QualityStocks (QS)
Scottsdale, Arizona
www.QualityStocks.com
480.374.1336 Office
Editor@QualityStocks.com
Please see full terms of use and disclaimers on the QualityStocks website applicable to all content provided by QS, wherever published or re-republished: http://www.qualitystocks.net/disclaimer.php