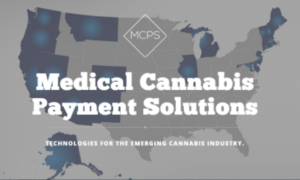 Cannabis-focused financial services company Medical Cannabis Payment Solutions (OTC: REFG) this morning issued a response to Attorney General Jeff Sessions' decision to rescind the Cole Memo and other internal enforcement guidelines from the Obama Administration that deprioritized enforcement of federal marijuana prohibition against individuals and businesses complying with state laws regarding marijuana. "Our company relied on the Cole Memo and the supplementary Treasury Department guidance in our company's business strategy," Jeremy Roberts, CEO of Medical Cannabis Payment Solutions, stated in the news release. "We also rely on the protections of the Rohrabacher-Farr Amendment. We believe that while the Cole Memo provided additional guidance in our business practices, our legal protections lie solely in the language of the Amendment and our adherence to the laws in the various states in which we operate." The Rohrabacher-Farr Amendment, which became law in 2014, prohibits the Justice Department from spending funds to interfere with the implementation of state medical cannabis laws authorizing the use, distribution, possession or cultivation of medical marijuana.
To view the full press release, visit http://dtn.fm/xD4bv
Let us hear your thoughts: Medical Cannabis Payment Solutions Message Board
About Medical Cannabis Payment Solutions
Our mission is to provide end-to-end management, across multiple management systems, for medicinal marijuana operations. Many medicinal marijuana companies have experienced such rapid growth that they are finding it difficult to manage all aspects of their operation. In order to become a successful and compliant medicinal marijuana operation, effective management must depend on many different systems. REFG solves the fragmentation problem by identifying tools that are important to dispensaries, and customizing those tools specifically catered to the industry. We strive to create awareness within the medicinal marijuana industry and to develop an environmentally friendly, economically sustainable business while increasing shareholder value. For more information, please visit the company's website at www.REFG.co
About QualityStocksNewsBreaks
QualityStocksNewsBreaks provide a rapid summary of corporate news that catch the attention of QualityStocks. QualityStocksBreaks are designed to keep investors up to date on important and breaking news in the small-cap and micro-cap markets. Spanning all industries, including energy, entertainment, telecommunications, healthcare, retail and more, these news breaks deliver opportunities the investment community may have missed. Whether it is earnings results, mergers and acquisitions, or any other market-moving news, our news breaks keep you in the know. QualityStocks is committed to connecting subscribers with companies that have huge potential to succeed in the short and long-term future. It is part of our mission statement to help the investment community discover emerging companies that offer excellent growth potential.
QualityStocks (QS)
Scottsdale, Arizona
www.QualityStocks.com
480.374.1336 Office
Editor@QualityStocks.com
Please see full terms of use and disclaimers on the QualityStocks website applicable to all content provided by QS, wherever published or re-republished: http://www.qualitystocks.net/disclaimer.php