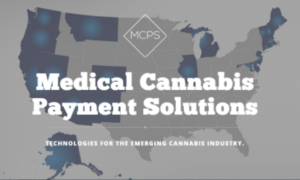 Cannabis-focused financial services company Medical Cannabis Payment Solutions (OTC: REFG) this morning announced the launch of Green, its best-in-class payment system for state-sanctioned cannabis. Previously called StateSourced, Green allows state-licensed cannabis establishments to electronically transact payments and complete sales with just a few clicks. "What we're launching is the very literal cure for the banking nightmare cannabis establishments face," Jeremy Roberts, CEO of Medical Cannabis Payment Solutions, stated in the news release. "This checks every box, from regulatory compliance, security, affordability, ease of use, integration—you name it, we've responded… This doesn't function like a merchant account, it is one. And that means it has all that functionality, from online sales, repeat billing, it takes state-sanctioned cannabis from the 19th century and gladly welcomes it to the 21st." Medical Cannabis Payment Solutions is currently working with select retailers as it launches the system, with plans in place to make Green available to all participants in state-sanctioned cannabis markets in the coming weeks.
To view the full press release, visit http://dtn.fm/zx4XQ
Let us hear your thoughts: Medical Cannabis Payment Solutions Message Board
About Medical Cannabis Payment Solutions
Our mission is to provide end-to-end management, across multiple management systems, for medicinal marijuana operations. Many medicinal marijuana companies have experienced such rapid growth that they are finding it difficult to manage all aspects of their operation. In order to become a successful and compliant medicinal marijuana operation, effective management must depend on many different systems. REFG solves the fragmentation problem by identifying tools that are important to dispensaries, and customizing those tools specifically catered to the industry. We strive to create awareness within the medicinal marijuana industry and to develop an environmentally friendly, economically sustainable business while increasing shareholder value. For more information, please visit the company's website at www.REFG.co
About QualityStocksNewsBreaks
QualityStocksNewsBreaks provide a rapid summary of corporate news that catch the attention of QualityStocks. QualityStocksBreaks are designed to keep investors up to date on important and breaking news in the small-cap and micro-cap markets. Spanning all industries, including energy, entertainment, telecommunications, healthcare, retail and more, these news breaks deliver opportunities the investment community may have missed. Whether it is earnings results, mergers and acquisitions, or any other market-moving news, our news breaks keep you in the know. QualityStocks is committed to connecting subscribers with companies that have huge potential to succeed in the short and long-term future. It is part of our mission statement to help the investment community discover emerging companies that offer excellent growth potential.
QualityStocks (QS)
Scottsdale, Arizona
www.QualityStocks.com
480.374.1336 Office
Editor@QualityStocks.com
Please see full terms of use and disclaimers on the QualityStocks website applicable to all content provided by QS, wherever published or re-republished: http://www.qualitystocks.net/disclaimer.php